The Sounds of Sousa Band

Complete information on each concert, literature performed, soloists, and guest conductors, as well as personnel for each concert can all be found on our website:  http://www.soundsofsousa.com/

This material covers the Lakeside Chautauqua Performance – Saturday, August 25th, 2012, 8:15p

Site: Lakeside Hoover Auditorium, Lakeside, Ohio 
Lakeside:  The Sounds of Sousa Band will present a concert at Lakeside Hoover Auditorium on Saturday, August 25th, 2012, at 8:15p.  The concert is being presented by Lakeside Chautauqua.  For ticket information, toll-free at 1.866.952.5374, or visit their website at http://lakesideohio.com/contact.
The Sounds of Sousa Band is under the baton of conductor Marcus Neiman and associate conductor Mark Tryon.  The concert will feature works by Shostakovich, Holsinger, Sullivan, Bernstein, Ticheli, Holsinger, Puccini, Bizet, Goodman, King, Fillmore, and Sousa.
Conductors
Marcus Neiman
(left)
artistic director and conductor, retired from posts held with the Medina County Schools Educational Service Center in 2010 (1980 through 2000 as fine arts consultant and 2000 through 2010 as director of fine arts tours and festivals). He was formerly director of bands at Medina High School (1972 through 1980).
He received his bachelor of science in music education degree from The University of Akron, master of music in music education degree from The University of Michigan, postgraduate hours at The Kent State University, and The University of Akron.
He was appointed as the interim assistant director of bands and administrator for the division of bands at the Hugh A. Glauser School of Music at Kent State University in May of 2010 and held that position 2010-2011 academic year. In addition to his duties with the division of bands, he also teaches their "Music Teaching as a Profession" course and supervises music education student teachers. Neiman has served The Ohio Music Education Association (OMEA) as state president from July 1, 1998 through July 1, 2000. He was presented with OMEAs highest award "The Distinguished Service Award" at the 2010 Professional Development Conference in Cincinnati, on Friday, January 29th, 2010, becoming only the 57th recipient in the association's history to receive the honor.
Neiman has appeared with junior high/middle and high school, college and university, community bands, and American Federation of Musicians union professional bands as a guest conductor and in his characterization of famed bandmaster John Philip Sousa in Illinois, Indiana, Ohio, Michigan, New York, North Carolina, Pennsylvania, (state of) Washington, and Wisconsin.  Neiman made his first international appearance as John Philip Sousa in October of 2004 when he appeared as special guest conductor of the Volga Concert Band in Saratov, Russia (October 15th).  During Neiman's visit to Russia, he also presented lectures at the Moscow Conservatory of Music and Saratov Conservatory of Music.  
Marcus and his wife Mary Ann, who is a professional clarinetist and program administrator - preparatory and continuing education department for the Cleveland Institute of Music, reside in Medina with their two cats Sasha and Dmitri. Marcus has two daughters (Nancy and Jennifer) from a previous marriage, three granddaughters, one grandson, and a godson.
Mark Tryon
, associate conductor, (right) is also a band director in the Lake Local Schools.  He directs the Lake High School Marching Band, Symphonic Band, and teaches small group lessons in grades five through eight.  He is a graduate of the University of Akron, where he earned degrees in music education and clarinet performance.  He also served as a graduate assistant in bands at The Ohio State University where he earned a master's degree in instrumental conducting.  In addition to his conducting and teaching responsibilities, he is active as a freelance clarinetist, pianist, and organist, having performed with the Sounds of Sousa Band, Blossom Festival Band, Lakewood Hometown Band, Canton Concert Band, and Silver and Strings Trio.  He is a member of the Ohio Music Education Association.  He resides in North Canton with his wife, Colleen, a clarinetist, and their sons, Calvin and Daniel.
Roger Hall
became the first Executive Director of the Ohio Music Education Association in 2004, following a teaching career spanning 30 years; he concurrently serves as the Executive Director of the Ohio Foundation for Music Education. From 2006 to 2008 he served MENC: The National Association for Music Education as the national chair of the Council of Executive Directors. He was Director of Bands and Supervisor of Music at Perry High School in Massillon (1986-2004), Director of Bands at GlenOak High School in North Canton (1976-1986) and Director of Bands at Canton Lincoln High School (1974-1976). Mr. Hall served as an adjunct member of the faculties at Malone University (2001-2004) and The University of Akron (1985).
His bands performed at the Midwest Clinic (1991), The National School Board Convention (1980), the American School Band Directors Association National Band Competition (1985 & 1986; the GlenOak Band ranked 5th overall in this competition in 1986) and various colleges and universities in Ohio. Mr. Hall's bands performed at MENC Division Conferences and for the Ohio Music Education Association Conference eight times. Mr. Hall was named as an outstanding faculty member at Perry High School every year from 1989 through 2002 and in 1985 he was named Teacher of the Year at GlenOak High School. He is a recipient of the Ohio Music Education Association Distinguished Service Award (2011) and was inducted into the Ohio Band Directors Hall of Fame in 2010.
Mr. Hall served as the music and consulting editor for SMS Publications of Evanston, Illinois from 1988 to 1990. He conceptualized the issue plans, wrote all reviews and authored one article per issue for two magazines: MUSIC PERFORMANCE RESOURCES & YOUR FUTURE IN MUSIC.
Roger Hall is a graduate of Bowling Green State University with a Master of Music Degree in Conducting (1984) and The Ohio State University with a Bachelor of Music Education degree (1974). His principal teachers were Mark S. Kelly, Dr. Donald McGinnis and Professor Jack Evans.
Mr. Hall resides in Massillon with his wife Jennie.  He has two children, Jodee and Stacie, and two grandchildren, Benjamin and Kaitlynn. 
Soloists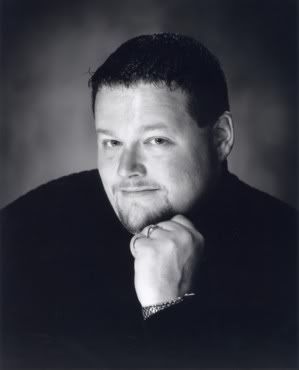 Tenor
Daniel J. Doty
has appeared throughout the Midwest with orchestras and opera companies. A participant of the Opera and Music Theatre Festival of Lucca, Daniel spent six weeks in the Tuscan village of Lucca, Italy singing operatic arias at various venues associated with Lucca's most famous son Giacomo Puccini. Daniel is a frequent soloist with the Akron Symphony Orchestra and has also appeared with symphonies in Muncie, IN, Urbana, IL, Marion, OH and community bands in Medina and Wadsworth. Mr. Doty holds a Bachelor of Music Education Degree from Bowling Green State University. He has taught music in the public school systems of Ohio and Illinois. He is also an ordained minister and holds a Master of Divinity degree from Garrett-Evangelical Theological Seminary, Evanston, IL. Currently Daniel serves as the Senior Minister of Trinity United Church of Christ in Wadsworth, Ohio.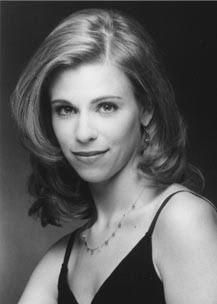 Denise Milner Howell
(mezzo-soprano) is equally at home on the opera, musical theatre or concert stage.  Her solo engagements include performances with Opera Cleveland, Chautauqua Opera, Akron Lyric Opera Theatre, Tanglewood Festival, Akron Symphony Orchestra, Carousel Dinner Theatre, Sounds of Sousa Band, and Buffalo Philharmonic.  Recent roles include Mercedes (Carmen), Hansel (HANSEL AND GRETEL), and Celia (IOLANTHE
)
.  She can be heard in a CD release on the North/South recording label singing "Sappho Songs", composed by Ira-Paul Schwarz.   Ms. Howell lives in Sharon Township, OH with her husband, Gregg, and their sons, Miles and Wesley, and daughter Eleanor Nora.
Program Notes 
Star Spangled Banner (John Stafford Smith arranged by John Philip Sousa) uses lyrics from a poem written in 1914 by Francis Scott Key, a then 35-year-old amateur poet, after seeing the bombardment of Fort McHenry at Baltimore, Maryland, by Royal Navy ships in Chesapeake Bay during the War of 1812.
The poem was set to the tune of a popular British drinking song, written by John Stafford Smith for the Anacreontic Society, a London social club.  Set to Key's poem and renamed "The Star-Spangled Banner," it would soon become a well-known American patriotic song.  It was recognized for official use by the United States Navy in 1889 and the President in 1916, and was made the national anthem by a congressional resolution on March 3, 1931 (46 Stat. 1508, codified at 36 U.S.C. § 301), which was signed by President Herbert Hoover.
Before 1931, other songs served as the hymns of American officialdom. Most prominent among them was "Hail, Columbia" which served as the de facto national anthem from Washington's time and through the 18th and 19th centuries.  Following the War of 1812 and subsequent American wars, other songs would emerge to complete for popularity at public events, among them "The Star Spangled Banner."
Dmitri Shostakovich's
(pictured at right)
Festive Overture
was completed in 1954.  Arranged for the Russian Military Band by the composer in 1958, it was scored for the American band by Donald Hunsberger.  The
Festive Overture
demonstrates one of Shostakovich's distinctive styles, the ability to write a long sustained melodic line combined with a pulsating rhythmic drive.  In addition to the flowing melodic passages, examples of staccato rhythmic sections set off the flowing line and variant fanfares. 
Like many Soviet composers who were his contemporaries during his lifetime, Shostakovich found himself constantly under pressure from restrictions imposed by the Soviet musical world.  There were many restrictions placed upon artists because of the Soviet concern for moral and social aspects rather than the pure aesthetic aspects of music.  From the Soviet point of view, music works were meant to be of immediate and practical value for the imposing of Soviet viewpoints on culture.  Therefore, the musical style of Shostakovich is a mixture of works containing parodies, programmatic devices, and conventional simplicity countered by works of originality, distinction, and significance.  The composer's output consists of three operas; three ballets; incidental music; scores for 15 films; 15 symphonies, as well as other orchestral works; two jazz suites; a concerto for piano, trumpet, and strings; music for voice and orchestra; chamber music; songs; and music for piano.  (Action Ostling, University of Maryland).
Folk Dances. From his suite Native Country Leningrad "Motherland," op. 63, third movement "Dance of Youth" Native Leningrad was the suite Shostakovich drew from his incidental music to the variety review Native Country. Composed on commission by the Song and Dance Troop of the NKVD, the Soviet Secret Police, in late 1942, Native Country proved such a hit at its premiere in Moscow that Shostakovich compiled the suite of seven movements. Although there has been no recording of either Native Country or Native Leningrad in memory, the music apparently was so successful the NKVD commissioned Shostakovich to compose the music for two further variety shows for their Song and Dance Troop: Russian Rivers (1944) and Victorious Spring (1946).

Upon reflection, it is harder to decide what is more unusual: that the Soviet Secret Police would have a Song and Dance Troop or that they would commission Shostakovich, whom they had interrogated repeatedly in the late '30s, to compose the music?
Karl L. King
(pictured at left) joined the circus when he was 19 years old at a time when the circus world was in great need for composers to write special music for the various acts. King's unique ability and uncanny knack allowed him to write and arrange just to the needs of the circus world.
King played an important role in the Iowa Band Law, state legislation giving municipalities the right to levy a small tax to support a municipal band.  He was also one of the first march composers to write special music for the growing school band programs in America. In addition to writing marches, he also wrote overtures, waltzes, and other selections that could be used for individual concerts or massed band performances.
Barnum and Bailey's Favorite (March) – In 1913, Ned Brill, noted cornetist and director of the 32 piece Barnum and Bailey Circus Band, asked King to write a march for the band. At that time, King, twenty two years old, played euphonium and was about to join Brill's band. Barnum and Bailey's Favorite March was the result, and it was to be King's most famous composition. King, in this march as in many of his others, featured his instrument, the euphonium. Barnum and Bailey's Favorite March ranks very high in international popularity polls.
On a Hymnsong of Philip Bliss is a radical departure of style of this composer. The frantic tempos, the ebullient rhythms we associate with Holsinger are replaced with a restful, gentle, and reflective composition based on the 1876 Philip Bliss – Horatio Spafford hymn, "It is Well with my Soul". Written to honor the retiring Principal of Shady Grove Christian Academy, On A Hymnsong Of Philip Bliss was presented as a gift from the SGCA Concert Band to Rev. Steve Edel in May of 1989.
(David Holsinger – pictured at right)
Words to the hymn "It is Well with my Soul":
It Is Well With My Soul
When peace like a river, attendeth my way,
When sorrows like sea billows roll;
Whatever my lot, Thou hast taught me to say,
It is well, it is well, with my soul.

Refrain:
It is well, with my soul,
It is well, with my soul,
It is well, it is well, with my soul.

Though Satan should buffet, though trials should come,
Let this blest assurance control,
That Christ has regarded my helpless estate,
And hath shed His own blood for my soul.

My sin, oh, the bliss of this glorious thought!
My sin, not in part but the whole,
Is nailed to the cross, and I bear it no more,
Praise the Lord, praise the Lord, O my soul!

For me, be it Christ, be it Christ hence to live:
If Jordan above me shall roll,
No pang shall be mine, for in death as in life,
Thou wilt whisper Thy peace to my soul.

But Lord, 'tis for Thee, for Thy coming we wait,
The sky, not the grave, is our goal;
Oh, trump of the angel! Oh, voice of the Lord!
Blessed hope, blessed rest of my soul.

And Lord, haste the day when my faith shall be sight,
The clouds be rolled back as a scroll;
The trump shall resound, and the Lord shall descend,
Even so, it is well with my soul.
This hymn was written by Horatio Spafford following the death of his four daughters at sea on a voyage to England.
The ballet
Pineapple Poll
is a spoof of the Gilbert and Sullivan (pictured at left) operettas.  The plot is based upon "The Bumboat Woman's Story" of Gilbert's
Bab Ballads
, which was later developed by Gilbert into
H.M.S. Pinafore.
The story evolves around Pineapple Poll and her colleagues who are all madly in love with the captain of the good ship H.M.S. Hot Cross Bun.  In order to gain admittance to the ship they disguise themselves in sailor's clothes, a fact which is kept secret from the audience until near the end of the ballet.
According to
Charles MacKerras
(pictured at right), the British composer who composed this ballet, "The score is a patchwork quilt of tunes from most of the Gilbert and Sullivan operas.  Every bar of
Pineapple Poll
, even the short bridge passages, is taken from some opera or other. 
In 1950, the copyright on Sullivan's music expired. Gilbert's words would still enjoy another eleven years of protection, but the music was now fair game. One of the first to exploit it was Sadler's Wells, who mounted a ballet called Pineapple Poll  based on Gilbert's Bab Ballad "The Bumboat Woman's Story" and set exclusively to music by Sullivan, arranged by a young Charles Mackerras. The ballet premiered in March, 1951, to coincide with the Festival of Britain. It caused an immediate sensation and remained in the Sadler's Wells repertoire for years to come.
During the war, Mackerras had played oboe in the pit of a Sydney theatre, where they produced all the G&S operas except for Utopia and Grand Duke (the only two not represented in Poll). Mackerras also played piano for a ballet arrangement of Offenbach's Gay Parisienne, and it occurred to him that G&S would be similarly well-suited to dance.
Mackerras's arrangement weaves tunes from the Savoy Operas together brilliantly. The orchestration bounces from one tune to the next so quickly that the listener can scarcely keep up. His arrangement uses a much larger orchestra than Sullivan's forces — three each of woodwind and trumpets, plus lots of percussion. (A suite from the score that Chappell published reduced the orchestration to a more manageable size for amateur performers.)
Nessun Dorma from Turandot. 
In the act before this aria, Calaf has correctly answered the three riddles put to all of Princess Turandot's prospective suitors. Nonetheless, she recoils at the thought of marriage to him. Calaf offers her another chance by challenging her to guess his name by dawn. (As he kneels before her, the Nessun dorma theme makes a first appearance, to his words, "Il mio nome non sai!") If she does so, she can execute him; but if she does not, she must marry him. The cruel and emotionally cold princess then decrees that none of her subjects shall sleep that night until his name is discovered. If they fail, all will be killed. As the final act opens, it is now night. Calaf is alone in the moonlit palace gardens. In the distance, he hears Turandot's heralds proclaiming her command. His aria begins with an echo of their cry and a reflection on Princess Turandot: "None shall sleep! None shall sleep! Even you, O Princess, in your cold bedroom, watch the stars that tremble with love and with hope!"  "But my secret is hidden within me; none will know my name! No, no! On your mouth I will say it when the light shines!"
Habanera
from
Carmen
, by Georges Bizet. Bizet was in many respects a tragic figure: A true prodigy, studying at the Paris Conservatoire at age 9; a pianist whom Liszt declared his own equal; friend or acquaintance of Gounod, Fauré, Saint-Saëns, Dubois, Massenet, and Offenbach, among others; enormously productive-- at least eight operas or dramatic works, overtures, a symphony, some 50 songs, a score of piano works, and countless transcriptions of other composers' orchestral works for piano; and dead at age 36, exactly three months after the premiere of his greatest opera—probably the best-known opera in the world, Carmen, set in a city and country he never visited (Seville, Spain).
Carmen was based on an 1845 novelette by Prosper Mérimée, and the libretto was the work of Henri Meilhac and Ludovic Halévy, the latter a cousin of Bizet's wife. Bizet based his Habanera—the name identifies a dance supposed to originate in Havana, Cuba— on what he thought to be a folk song; it actually was written by Iradier, a Spanish composer. In the opening scene, Bizet has the gypsy Carmen, on break from her job at the cigarette factory, sing it to taunt the soldier Don Jose, just arrived for his guard duty. Her sultry song comparing love to a beautiful bird is punctuated by the chorus—almost as a Greek chorus-- with the refrain "Prends garde a toi!" ("Young man, take care!") While setting the stage for the story of the good soldier driven mad with desire, Carmen's torch song also sets an eternal standard for sexiness and abandon.
Leonard Bernstein's Overture to Candide
is a comic operetta based on a classic satire by Voltaire. It opened in New York at the Martin Beck Theater on December 1, 1956 and ran for 73 performances. In 1973 a revamped version was produced for a limited run by the Chelsea Theater Center of Brooklyn. On March 10, 1974 the revamped version opened at the Broadway Theater and ran for 740 performances.
In 1982 it became part of the New York City Opera's repertory. After Candide's unfortunate short run in its first production, the New York Philharmonic, under the direction of the composer, premièred the Overture to Candide, in 1957. It has been a favorite of orchestras and bands since.
Bernstein (pictured at right) attended the Boston Latin School and Harvard University. At Harvard, he studied composition with Walter Piston and later, at Curtis, he studied with Randall Thompson and Fritz Reiner. In 1942 he was Serge Koussevitzky's assistant at Tanglewood. While serving, at age twenty five, as assistant conductor of the New York Philharmonic, the orchestra's guest conductor, Bruno Walter, became ill just sixteen hours before a broadcast concert. Bernstein conducted the performance and did it so adeptly that it brought him instant fame. In 1944 he composed the Jeremiah Symphony, his first important work.
He was one of America's greatest musical geniuses. He achieved success as a conductor, pianist, composer and orchestrator. He also contributed greatly to the musical knowledge of laymen and is particularly well known in that regard for his series of television programs for young audiences.
In 1969, after twelve years as conductor of the New York Philharmonic, he left that post to devote himself to composing, lecturing, and guest conducting. His legacy includes three symphonies, three ballets, an opera, a film score, four Broadway musicals, and several works for solo, chamber, and choral groups. 
They called
Benjamin David Benny Goodman
(pictured at left) 'the King of Swing.'  Born in poverty in the Jewish ghetto in Chicago on May 30
th
, 1909, one of 12 children, the virtuoso clarinetist became one of the most famous American musicians of all time, and in 1938 took jazz into Carnegie Hall!  He formed his first band in 1934, just as coast-to-coast radio and the rise of a new broadcasting species – the DJ – was about to get going in America.
Network radio was a major factor in Goodman's overnight success. But, so was the immaculate elegance and fluency of his clarinet-playing and a brilliant group of partners including the thunderously theatrical drum star Gene Krupa, pianist Teddy Wilson, vibraphonist Lionel Hampton, and electric-guitar pioneer Charlie Christian.  Arrangements by Fletcher Henderson, the bandleader who had hired the young Louis Armstrong and Coleman Hawkins in the 1920s, also gave an edge to the early Goodman bands.
Paul Muthra's sparkling arrangement of the music of Benny Goodman: King of Swing,  features Let's Dance; Stompin' at the Savoy; Moonglow; and, Sing, Sing Sing.
Henry Fillmore
(pictured at right) was one of our most prolific composers with 256 compositions to his record and almost 800 arrangements.  He published under various pseudonyms as well as his own name: Henry Fillmore -114; Gus Beans – 2; Harold Bennett – 65; Ray Hall – 3; Harry Hartley – 6; Al Hayes – 57; Will Huff – 8; and Henrietta Moore – 1. 
According to Herb Block, Henry got into a conflict with his father (who composed and published liturgical music in Cincinnati) over the kind of music that Henry was composing.  Henry liked march music and said, "I will huff and puff and I will write my own music." Hence, the name Will Huff.
Fillmore was a true free spirit.  He was brought up by a conservative family in a conservative town.  When he couldn't do as he wished, he ran away with a circus and played trombone in the circus band.  To top it all off, he married an exotic dancer.
Footlifter  (March).  The march was composed for a Cincinnati insurance agency which sponsored the radio broadcasts of the Fillmore Band, and was dedicated To Harry T. Garner, Secretary of the Cincinnati Automobile Dealers' Association. The motto of the agency was "A penny a day" for insurance and, as he had done with other marches, Henry used the rhythm of the phrase "A penny a day" to dictate the opening rhythm of the march.  The title was suggested by a personal friend of Henry's who made the comment that the march was "a footlifter."
An American Elegy
was composed in memory of those who lost their lives at Columbine High School in 1999 and in honor of the survivors.
Frank Ticheli
(pictured at left) said,
An American Elegy
is, above all, an expression of hope. It was composed in memory of those who lost their lives at Columbine High School on April 20, 1999, and to honor the survivors. It is offered as a tribute to their great strength and courage in the face of a terrible tragedy. I hope the work can also serve as one reminder of how fragile and precious life is and how intimately connected we all are as human beings. I was moved and honored by this commission invitation, and deeply inspired by the circumstances surrounding it. Rarely has a work revealed itself to me with such powerful speed and clarity. The first eight bars of the main melody came to me fully formed in a dream. Virtually every element of the work was discovered within the span of about two weeks. The remainder of my time was spent refining, developing, and orchestrating.
The work begins at the bottom of the ensemble's register, and ascends gradually to a heartfelt cry of hope. The main theme that follows, stated by the horns, reveals a more lyrical, serene side of the piece. A second theme, based on a simple repeated harmonic pattern, suggests yet another, more poignant mood. These three moods - hope, serenity, and sadness - become intertwined throughout the work, defining its complex expressive character. A four-part canon builds to a climactic quotation of the Columbine Alma Mater. The music recedes, and an offstage trumpeter is heard, suggesting a celestial voice - a heavenly message. The full ensemble returns with a final, exalted statement of the main theme.
John Philip Sousa
(pictured at right) loved baseball!  His son played in a semi-professional ball team for a time and Sousa's own band formed a ball team and played the home teams of many of the communities the band visited on their tours.  Sousa also shared a love of good cigars and often visited Cuba to satisfy his need for the very best.  It was on one of those visits that Sousa met with Judge Kennesaw Mountain Landis, baseball's high commissioner from 1920 until his death in 1944.
From Maine to Oregon  march. This stirring and strongly upbeat march From Maine to Oregon is based on the grand finale of Sousa's operetta The American Maid (The Glass Blowers).
Stars and Stripes Forever  march is considered the finest march ever written, and at the same time one of the most patriotic ever conceived.  As reported in the Philadelphia Public Ledger (May 15, 1897) " ... It is stirring enough to rouse the American eagle from his crag, and set him to shriek exultantly while he hurls his arrows at the aurora borealis."  (referring to the concert the Sousa Band gave the previous day at the Academy of Music).
The march was not quite so well received though and actually got only an over-average rating for a new Sousa march.  Yet, its popularity grew as Mr. Sousa used it during the Spanish-American War as a concert closer.  Coupled with his Trooping of the Colors , the march quickly gained a vigorous response from audiences and critics alike.  In fact, audiences rose from their chairs when the march was played.  Mr. Sousa added to the entertainment value of the march by having the piccolo(s) line up in front of the band for the final trio, and then added the trumpets and trombones join them on the final repeat of the strain.
The march was performed on almost all of Mr. Sousa's concerts and always drew tears to the eyes of the audience.  The author has noted the same emotional response of audiences to the march today.  The march has been named as the national march of The United States.
There are two commentaries of how the march was inspired.  The first came as the result of an interview on Mr. Sousa's patriotism.  According to Mr. Sousa, the march was written with the inspiration of God.
"I was in Europe and I got a cablegram that my manager was dead.  I was in Italy and I wished to get home as soon as possible, I rushed to Genoa, then to Paris and to England and sailed for America.  On board the steamer as I walked miles up and down the deck, back and forth, a mental band was playing 'Stars and Stripes Forever.'  Day after day as I walked it persisted in crashing into my very soul. I wrote it on Christmas Day, 1896."
The second, and more probable inspiration for the march, came from Mr. Sousa's own homesickness.  He had been away from his homeland for some time on tour, and told an interviewer:
"In a kind of dreamy way, I used to think over old days at Washington when I was leader of the Marine Band ... when we played at all public functions, and I could see the Stars and Stripes flying from the flagstaff in the grounds of the White House just as plainly as if I were back there again."
"Then I began to think of all the countries I had visited, of the foreign people I had met, of the vast differences between America and American people and other countries and other peoples, and that flag our ours became glorified ... and to my imagination it seemed to be the biggest, grandest, flag in the world, and I could not get back under it quick enough."
"It was in this impatient, fretful state of mind that the inspiration to compose 'The Stars and Stripes Forever' came to me."
The Sounds of Sousa Band 
Marcus Neiman, artistic conductor
Mark Tryon, associate conductor
Saturday Evening, August 25th, 2012
8:15 p.m.
Program
National Anthem, The Star Spangled Banner (1931) ............. Francis Scott Key/John Philip Sousa 
Overture, Festive Overture, Op. 96 (1965) ....................... Dmitri Shostakovich/Donald Hunsberger 
March, Barnum and Bailey's Favorite (1913) ............................... Karl L. King 
Soprano solo, Habanera (from Carmen) (1845) ............................ George Bizet/Leonard B. Smith 
Denise Milner Howell, soloist 
Hymn, On a Hymnsong by Philip Bliss (1989) ................... David R. Holsinger
Roger Hall, guest conductor 
Suite, Pineapple Poll (1952) ................................................... Arthur Sullivan/Charles Mackerras and Charles Duthoit 
     No. 1 – Opening Number
     No. 2 – Jasper's Dance
     No. 3 – Poll's Dance
     No. 4 – Finale    
Overture, Candide (1965) .................................................. Leonard Bernstein/Clare Grundman 
March, Footlifter (1935) ......................................................... Henry Fillmore/Richard Blatti 
Swing, Benny Goodman: King of Swing (2004)..................... Benny Goodman/Paul Murtha 
Tenor solo, Nessun Dorma (from Turandot) (1926) ................. Giacomo Puccini/D.W. Stauffer
Daniel Doty, soloist 
Dance, Folk Dances (1979) ............................................. Dmitri Shostakovich/H. Robert Reynolds 
Tribute, An American Elegy (2000) ............................................ Frank Ticheli 
March, From  Maine to Oregon (1913) ................................ John Philip Sousa/John Bourgeois 
National March, The Stars and Stripes Forever (1896).......... John Philip Sousa
Program subject to change