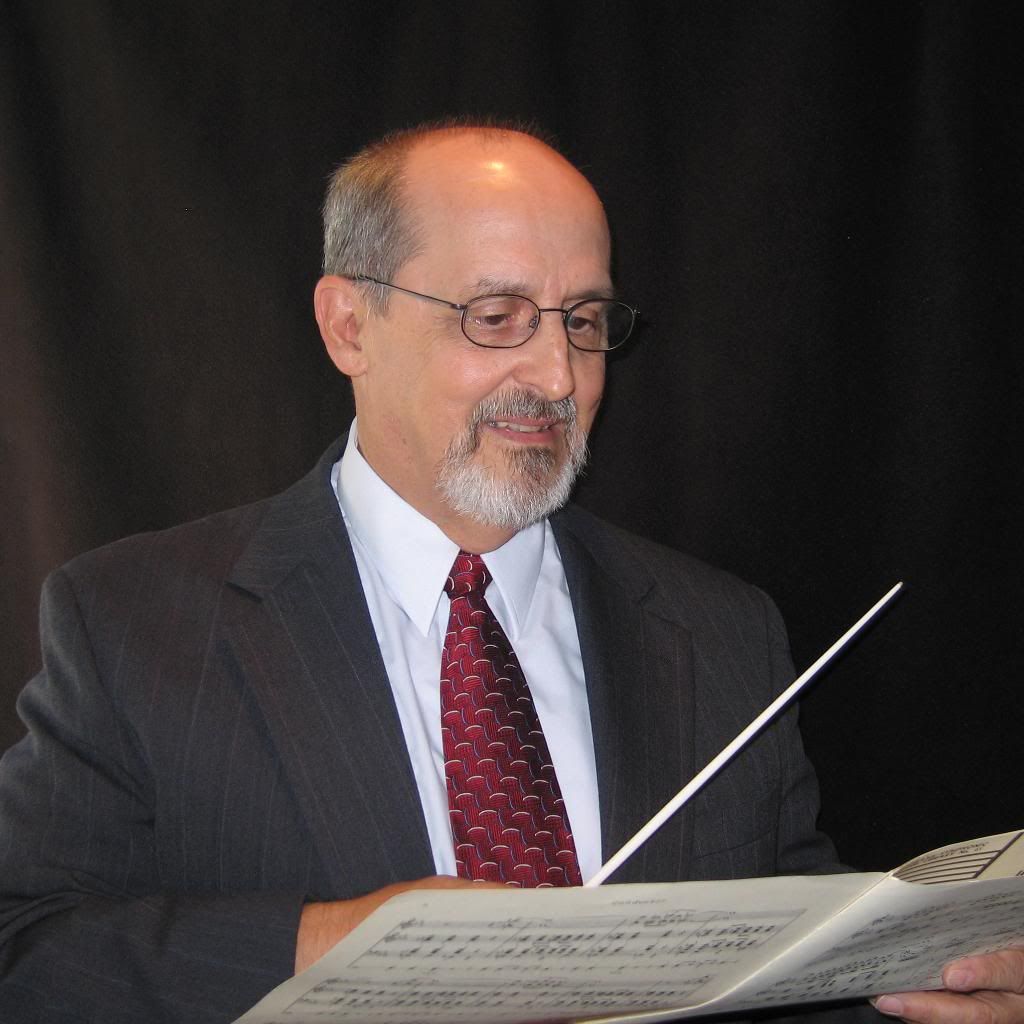 Bill Park 

Music Educator, Composer, Arranger and Conductor 


Bill Park has taught elementary and secondary instrumental music for over 35 years in Ohio and Michigan. He holds a Bachelors degree in Education from Bowling Green State University and has pursued graduate work at Eastern Michigan and Cleveland State Universities.
His band and ensemble music is published by Band Music Press, JPM Publishers and Great Works Publishing, is performed throughout the U.S. and is included on several state contest lists. Additional works are published by his company, Dynamic Music. Articles on the topics of bands and education have been published in Bandworld andInstrumentalist Magazine.
Bill Park is president of BandMusic PDF Library, Inc., the free online library of band sheet music from the golden age of the town band. The library serves patrons from around the world and provides sheet music for bands from the USA and Canada, Europe, Asia, South America, Africa and Australia.
An article about the library in Circus Fanfare , the official publication of Windjammers Unlimited, was written by Bill.
Beyond the school setting, his conducting experience includes directing the Perrysburg (Ohio) Suburban Singers for 4 seasons. With the Suburban Singers and Perrysburg Community Orchestra, he conducted Handel's Messiah plus theatrical productions ranging from Gilbert and Sullivan to Victor Herbert.
Mr. Park is the founding director of North Royalton Community Band in which capacity he served from 1998 to 2009. A number of his compositions and arrangements were premiered by the band. As director of the community band, he is credited with conducting over 100 performances.
In addition, Park has been coordinator, producer, composer and arranger for TubaChristmas Cleveland since 2002. He also hosts the Northeast Ohio Community Reading Band.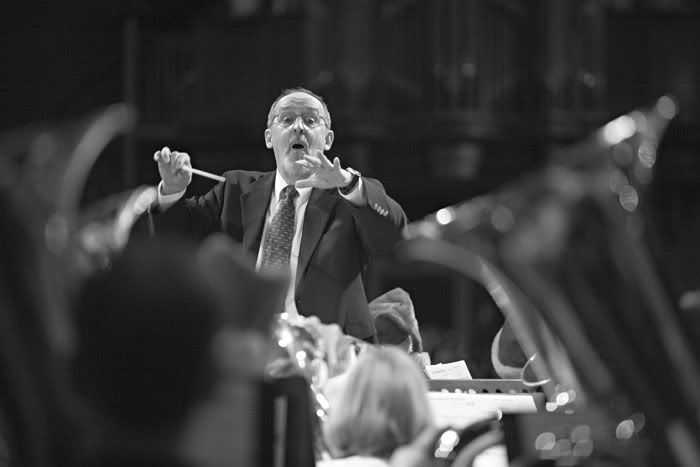 Bill Park - Music for Recording Session

Stonehenge
 (Grade 4) - 4 brief movements - Duration 6:39
Inspired by a trip to Stonehenge on a visit to England, this piece conveys the awesome massiveness of the physical stones, mystery surrounding the origins of Stonehenge and a spiritual connection to the early people who were involved in creating it.
1.Trilithon - A trilithon (or trilith) is a structure consisting of two large vertical stones (posts) supporting a third stone set horizontally across the top (lintel). Stonehenge contains prime archeological examples of this kind of structure. The mood is massive, solid and enduring in keeping with the immense structure that recedes in time into pre-history.

2.The Plains of Salisbury - This movement reflects the rolling plains area in which Stonehenge was built. The mood is serene, pastoral and vast.

3.Merlin's Magic - For lack of a better explanation, ancient people believed that Merlin flew the stones in from a distant site. A 10 second aleatoric statement opens this movement, creating a magical environment for what is to follow. Over a sustained pedal, a 4-note motive is passed from player to player without a definite metric position as there is no beat. Performers are instructed to independently play each iteration of the motive somewhere in the duration of each second, avoiding any metric feel.

4.Ceremonial - The whole area surrounding the site on which Stonehenge was built is believed to have played an important role in ancient ceremonies, vast processions and pageantry expressing a cosmic, spiritual connection to the universe. As a celestial observatory, Stonehenge truly is a gateway to the Sun.



From a Medieval Tapestry (Grade 4) - 5 movements - Duration 7:15
When the composer was 9 years old, he became a member of the boys' chancel choir in parochial school.There, members learned to sing Gregorian chant from neumes on a 4-line staff. From a Medieval Tapestry is based on a beautiful 11th century Gregorian Hymn, "Victimae Paschali Laudes." (Praise the Paschal Offering.) Every movement is based on this ancient theme.
1.Discourse - a conversation between groups of instruments in which the theme is presented a few notes at a time in an exploded, elongated version in the bass register under a running treble figure.

2.Reflection - The theme is played in a mirror image inversion in counterpoint to the original.Retrograde presentation is next as the theme proceeds from front to back and back to front simultaneously. All of the above happens over a gentle wash of aleatoric instrumental color in the upper woodwinds.

3.Ancient Liturgy - Dance and religious ceremony are closely connected in many early cultures, thus the dance feeling of this movement. The opening melody is taken from the same hymn only partway through..."Death and life have engaged in mortal combat." The setting is in a vigorous mixed asymmetric style. This is presented in counterpoint to the flowing melody from movement 1.

4.Introspection - A quiet inward look. The melody is presented in a flowing, very legato style.Certain pitch intervals are stretched to heighten the dramatically personal nature of the elongated musical line. Interpretation requires that the written tenutos be observed at strategic places. To increase the intensity, occasional dissonances are left unresolved.

5.Finale - Moving ostinatos and pyramids of sound help bring this piece to a bright, dramatic conclusion.



Pas Espagnole (Grade 3) - Xylophone solo with band - Duration 2:30
Gabriel Faure wrote this brilliant dance-like music for piano - 4 hands. In the new setting by Bill Park it is a showcase for Xylophone solo with band.


Louisiana Rag (Grade 3) - Duration 2:20
A colorful new arrangement of this vintage piece. Ragtime music and bands - a marriage made in heaven!!!

Watermelon Club (Grade 3) - Duration 1:50
This new edition of a piece by J.B. Lampe was written to honor Ed Ballenger: friend, educator, musician and circus band enthusiast.During his lifetime this was Ed's all-time favorite ragtime music. He felt that Watermelon Club by J.B. Lampe was the best rag ever written.

Melodie (Grade 3) - Alto Sax solo with band - Duration 3:20
Tchaikovsky wrote this stunning melody for Violin solo with piano. Alexander Glazunov arranged the piano part for orchestra. And based on Glazunov, Bill Park wrote a setting for Alto Sax solo with Band. This familiar lyric melody is straight out of the romantic tradition.

Away in a Manger (Grade 2) - Duration 2:00
A charming fantasy on 3 cradlesongs for holiday concert presentation.

Pufferbellies (Grade 1) - Duration 1:30
In this colorful setting of a traditional children's song, the music has 3 sections. 1. The melody is harmonized and the music goes straight through the song. 2. The piece continues with a snare drum solo in a very slow open roll, accelerating through to a faster roll, accompanied by "I think I can, I think I can" spoken by the band (as in "The Little Engine that Could." Section 3 presents the melody in a round.Train whistles and other effects abound throughout. (Performers are encouraged to bring wooden train whistles if you have them.)

Petersbourgh Sleighride (Grade 3) - Duration 3:20
This piece is especially suited to holiday or winter concert performance. This new edition expands the instrumentation for modern bands, clarifies and unifies all the musical elements.

Andulka March (Grade 3) - Duration 2:40
Composed by the Father of Czech band music, Frantisek Kmoch, this march is based on a Czech folksong.The piece is characterized by a light-hearted mood. In a modern edition by Bill Park, wrong notes have been corrected, all the phrasings, articulations, dynamics and other elements are clarified and kept parallel throughout the piece.